The Chinatown Collective amplifies the voices and experiences of Baltimore-based Asian Pacific Islander artists, entrepreneurs, and creatives through community based programming, education and events. Coinciding with the Lunar Mid-Autumn Festival, the first-ever
Charm City Night Market
hosted 13 performing artist acts, 25 artists, 25 food vendors, storytellers, and cultural ambassadors - all converging on an historic block of Baltimore's Chinatown.
On September 22, 2018, twelve thousand Baltimoreans of all different ages, ethnicities, and backgrounds joined the festivities of the first ever Charm City Night Market. For 7 hours, 200 Park Avenue embodied a new vision for Baltimore's historic Chinatown; a vision in which Filipino vendors sell out of crispy Lechon belly while traditional Thai dancers engage those in long lines for bubble tea. A vision where local AAPI-led hip hop dance crews break to Missy Elliott on the same stage as clasically trained Chinese American pianists. A vision where Baltimore's AAPI community can come together to fully represent itself with nuance and delight.
Will you join us in making Charm City Night Market 2019 a reality?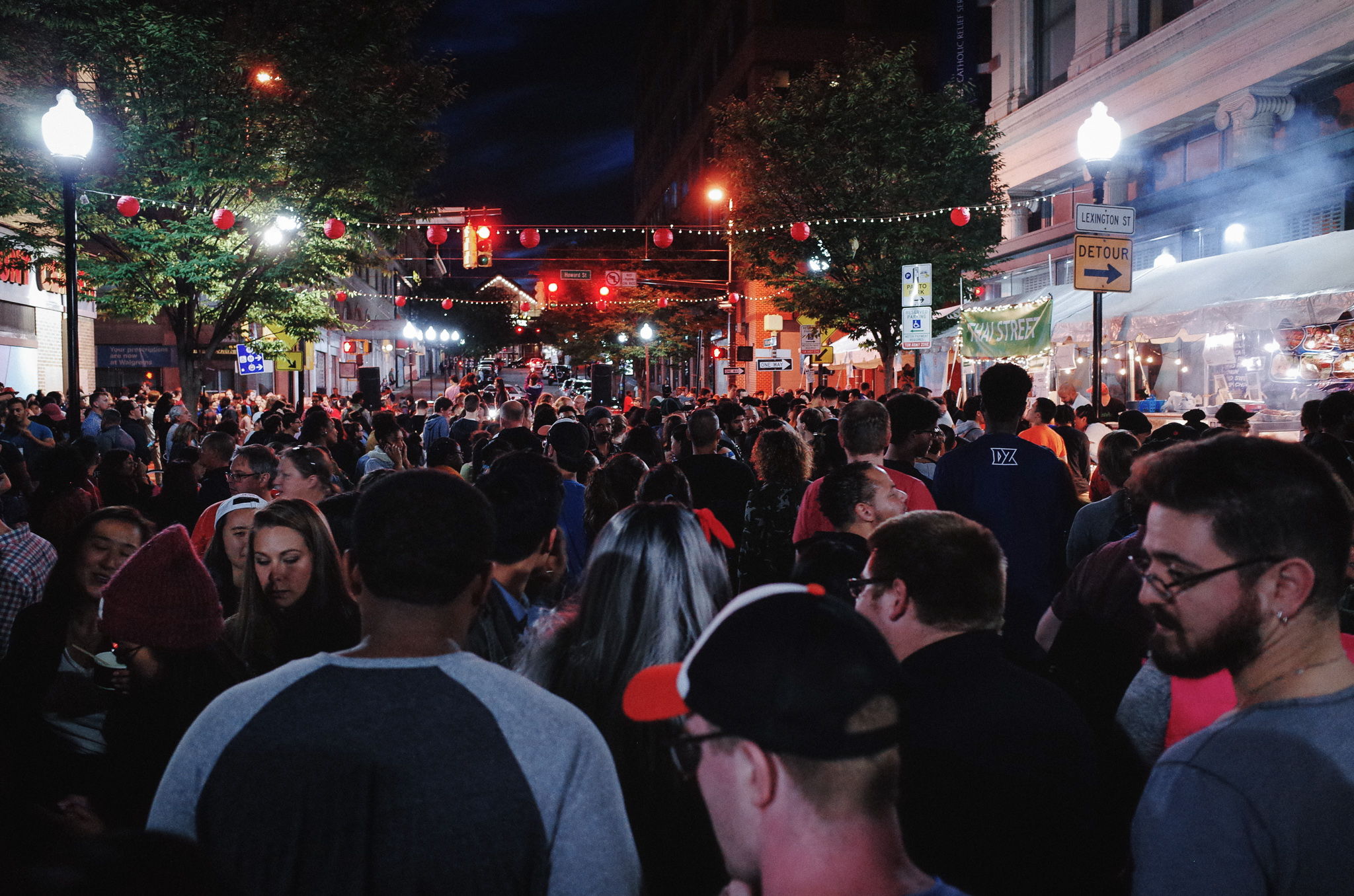 Donate via Credit Card or eCheck
The Chinatown Collective FAQ
Is my donation tax deductible?
Yes, we are a fiscally sponsored project of Strong City Baltimore, which is a public 501c3 organization recognized by the IRS. Your donation is tax-deductible to the fullest extent permissible by law.
WeDidIt FAQ
Is my donation and credit card info secure?
Yes, the security and confidentiality of your information is our highest priority. We will not sell, trade or share your personal information with anyone else, nor send donor mailings on behalf of other organizations, and we will only share personal information if you have given us specific permission to do so.
How do I know that my donation was made successfully?
You will receive an emailed receipt immediately after your donation is submitted and your credit card is processed. Your donation will also show up on your bank or card statement within 1-3 business days.
Do I get a receipt?
Yes, a receipt is sent to your email inbox once your donation is processed. Please be sure to keep a copy of your receipt for tax purposes. If you select a recurring donation, you will be sent an individual receipt each period when your donation is processed.
Is my donation private?
We will not share or sell a donor's personal information with anyone else, nor send donor mailings on behalf of other organizations.